Chattanooga, Tennessee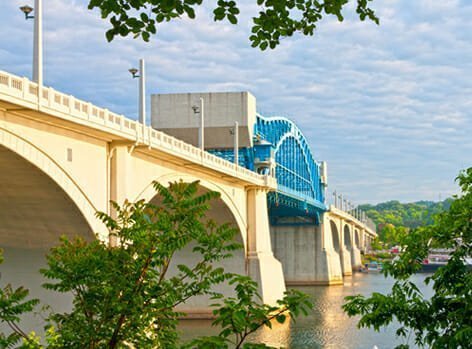 Chattanooga is located in southeast Tennessee near the Chickamauga and Nickajack Lakes, which are part of the Tennessee River, between the ridges where the Appalachian Mountains and the Cumberland Plateau meet. It is a small industrial city rich in history and becoming well-known for its commitment to sustainable economic growth and quality of life.
In 1941, Glenn Miller and his big-band swing song 'Chattanooga Choo-Choo' brought notoriety to the city, which has grown exponentially since its days as a railroad hub and industrial center. The city is not short on cultural activities, making it one of the best retirement locations. Chattanooga is home to the Chattanooga Symphony and Opera, as well as the Chattanooga Theatre Centre which offers 15 productions each year.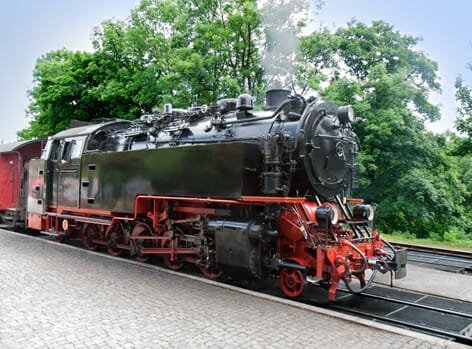 Summer is time for the annual Riverbend Festival, a week-long music celebration and one of the most popular festivals in Tennessee. Another popular event is the Bessie Smith Strut, a one-night blues and jazz performance honoring its namesake, who was born in Chattanooga. The annual Southern Brewer's Festival and the River Roast festival celebrate the traditional Southern staples of beer and barbeque.
Visitors and homeowners will enjoy a multitude of outdoor activities including boating, fishing, hunting, hiking, mountain biking and world-class golf. The Tennessee Aquarium, the world's largest freshwater aquarium, takes spectators everywhere a river goes, from small mountain streams to raging currents and all the way to the sea. The Chattanooga Choo-Choo is a 30-acre complex of restored Victorian railroad cars, dining options featuring dinner in an elegant dining car, browsing in unique shops and touring the entertainment complex via an old-fashioned trolley. Chattanooga also features the Tennessee Valley Railroad Museum.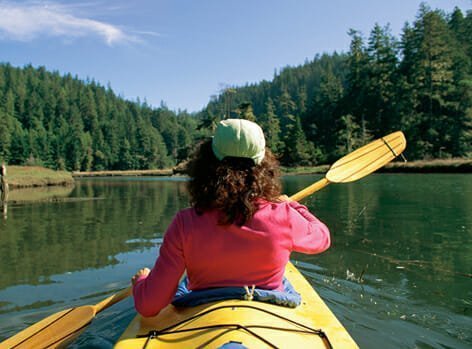 Lookout Mountain is widely known for its many unusual geological features. The most unique is Ruby Falls, a 145-foot underground waterfall located over 1,120 feet beneath the mountain's surface. The Lookout Mountain Incline Railway ascends and descends the mountain every half-hour with trolley-style railcars, offering panoramic views of the city. One of the steepest railways in the world, its gradient reaches 72.7 percent.
Lifelong Learning Opportunities
There are seventeen junior colleges, colleges and universities located in the Chattanooga region. The primary school in the Chattanooga area is the University of Tennessee at Chattanooga, the second-largest campus of the University of Tennessee system with a student population of over 9,500.
Medical Facilities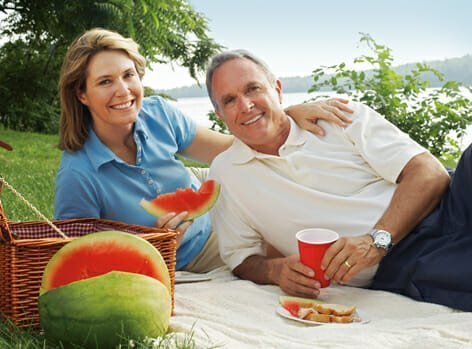 Among the health services available to Chattanooga residents are public and private mental health facilities, drug and alcohol abuse recovery facilities, rehabilitation centers, a sports medicine center, speech and hearing services, facilities for the handicapped, free-standing emergency medical centers and community hospitals. Erlanger Medical Center, the region's largest and oldest public hospital, has 818 acute-care beds and 50 long-term beds and is the only medical center in the region offering LifeForce Air Ambulance service.
Green Initiatives
Perhaps no city in the country has undergone as dramatic an improvement as Chattanooga, a city named America's most polluted by the U.S. Department of Health, Education and Welfare in 1980. The privately funded Vision 2000 program was initiated in 1982 to revitalize the city's riverfront and downtown and change its grimy image. By the 21st century, Chattanooga was one of the cleanest U.S. cities. Pride in this change is evident in more recent downtown revitalization projects that include the citywide 21st Century Waterfront Plan.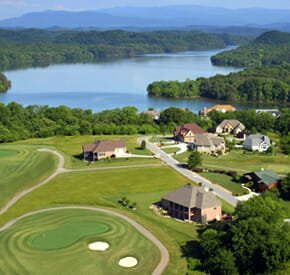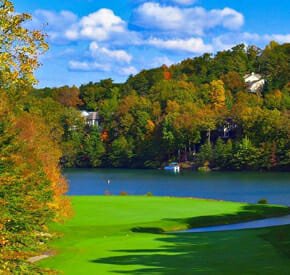 Jasper Highlands - Tennessee Gated Communities
Welcome to Jasper Highlands, a unique residential mountain community, nestled along the bluffs of Jasper Mountain in Tennessee. This remarkable piece of residential real estate is positioned above the clouds with majestic views of Lake Nickajack and the Tennessee River Valley, with property taxes starting at $162.10 a year!.
Read More...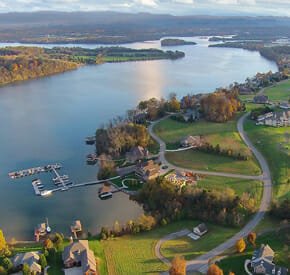 Rarity Bay
Rarity Bay on Tellico Lake is an award-winning gated lakefront community that combines waterfront living with mountain views and amenities that include a country club, championship golf course, tennis and pickleball facilities, swimming pool, community docks, horseback riding, hiking trails, and more. Come be a part of it and make the majestic Smoky Mountains and serene, clear waters of Tellico Lake the backdrop for your vacation home, second residence or forever home.
Read More...
Your Information Request for your selected properties
Find the Best of Ideal-LIVING