Charleston, South Carolina</h2


Consistently named among Condé Nast Traveler's top 10 U.S. destinations, Charleston boasts a world-class array of recreational and cultural amenities rarely found in a mid-size market. Charleston's rich history dates back to 1670, when settlers established Charles Towne Landing. The 300-year-old streets are narrow and often filled with horse-drawn carriages full of visitors. This beautifully preserved city, surrounded by Lowcountry ocean marshes, is teeming with history and plenty of things to do—perfect as a retirement location. Strolling through downtown Charleston is like taking a step back in time. Historic buildings and famous landmarks can be found on nearly every corner, and numerous 18th century plantations are just a short drive away.
Charleston is a culturally rich city, filled with art galleries and museums and home to the popular Spoleto Festival USA
each spring. The city provides a wide selection of dining options. Choose from quaint bistros, lively pubs and elegant restaurants—and don't forget to sample the celebrated Lowcountry cuisine. Shopping opportunities abound in Charleston, from the famed King Street boutiques to shopping centers and malls in nearby Mt. Pleasant.
Miles and miles of stunning beaches are located nearby. The resort barrier islands of Seabrook, Kiawah, Isle of Palms and Folly Beach are all less than 30 minutes away from the city. Be prepared to spend plenty of time in the water—Charleston has a warm climate.
Lifelong Learning Opportunities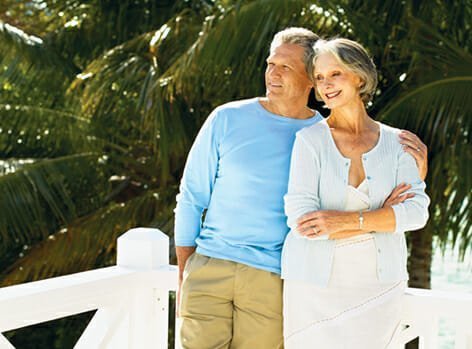 South Carolina law provides tuition exemption for residents 60 and older to take classes at state colleges (nominal fees may apply). Seniors can generally take any class offered, but many colleges also have specialized senior learning programs. The pursuit of higher education pervades the city's rich culture. The historic downtown area alone is home to six institutions of higher learning: the College of Charleston, The Citadel, the downtown campus of Trident Technical College, the Charleston School of Law, the Medical University of South Carolina; and the Art Institute of Charleston.
Medical Facilities
With more than 2,000 physicians and a strong commitment to medical research, the Charleston region
offers a vital health and wellness community. Several nationally recognized hospital systems, including Medical University of South Carolina and Roper St Francis Healthcare, serve the region, as well as numerous medical centers considered among the best in the United States. In all, more than 30,000 people are employed by the local healthcare industry.
Green Initiatives & Energy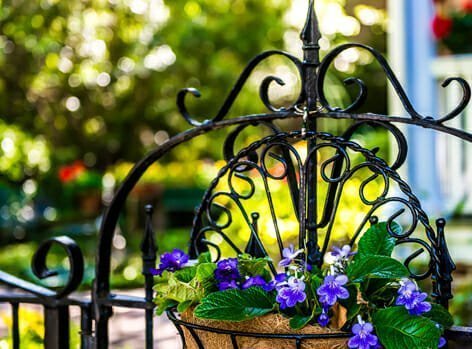 Charleston was recently one of five communities selected to initiate a Green Business Challenge (GBC). The GBC is a voluntary program designed for a broad group of businesses and institutions to consider ways to make their own businesses more environmentally sustainable. Charleston is one of five cities across the country selected by the International Council for Local Environmental Initiatives (ICLEI) to establish a GBC.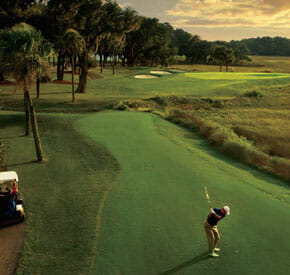 Dataw Island
There is a place off the South Carolina coast, near the charming town of Beaufort, where nature and luxury share center stage. Shaped by the Intracoastal Waterway and a rich Southern history, the gated golf community of Dataw Island is a pristine parcel of 870 acres waiting to be discovered.
Read More...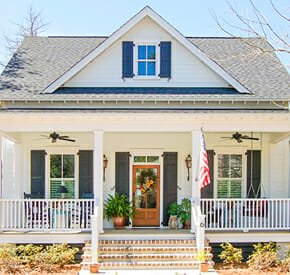 Celadon
Located in SC's Lowcountry, a mere three miles from downtown Beaufort, this beautiful master-planned community allows you to focus on a simpler, happier, healthier life.
Read More...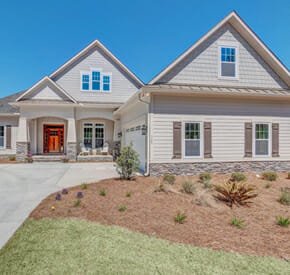 Logan Homes - Home Builders in South Carolina
At Logan Homes, they strive to turn your dream home into a reality. From traditional to contemporary, grand to cozy, Logan Homes offers personalized floor plans, quality craftsmanship, superior designs and decades of building experience. Whether you want to live close to town or in the country, near the beach or on a golf course, the Builder Specialists at Logan Homes can help you find the ideal community or home site to suit your lifestyle perfectly.
Read More...
Your Information Request for your selected properties
Find the Best of Ideal-LIVING