Beaufort, South Carolina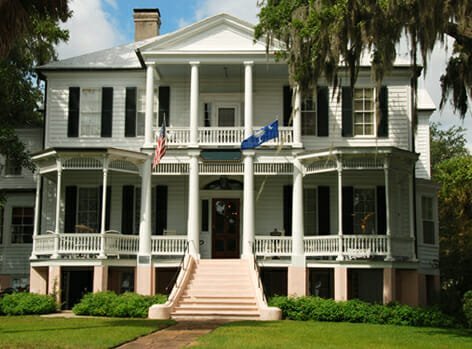 Beaufort is located on Port Royal Island, one of the largest Sea Islands along the southeast Atlantic coast of the United States. It is one of only a handful of U.S. towns that has had its entire downtown designated an historic district by the National Trust for Historic Preservation.
Beaufort offers a mild spring and fall season providing the region with a long growing season for farming. It is one of the best places for retirement.
If you are searching for the slow southern lifestyle, look no further than Beaufort. Horse-drawn buggies depart from the marina on Bay Street and travel through The Point, a dozen blocks of historic residences, and beautiful downtown Beaufort. Whether you opt for a carriage ride or not, take a stroll through the District, along Bay and Carteret Streets, wandering randomly into whatever small stores catch your fancy, then watch the sun go down from Waterfront Park or get out on the water on a canopied pontoon.
New Street is the site of the First African Baptist Church. It continues to be used today and is a tourist attraction that many come to see in Beaufort County, SC. Don't forget to check out the Town of Beaufort Museum and Arsenal. It contains Colonial spinning wheels, Civil War and Native American artifacts and even some large cannons that were once used during the wars. Unemployment is below the national average, and the cost of living index is 87.9 versus 100 for the U.S. average.
Lifelong Learning Opportunities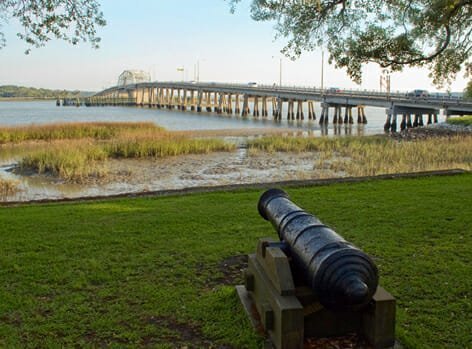 South Carolina law provides tuition exemption for residents 60 and older to take classes at state colleges (nominal fees may apply). Seniors can generally take any class offered, but many colleges also have specialized senior learning programs including the Osher Lifelong Learning Center at the University of South Carolina, Beaufort.
Medical Facilities
In addition to the Beaufort Memorial Hospital, the area is home to the Naval Hospital at Beaufort, which provides general medical, surgical and emergency services to all active duty Navy and Marine Corps personnel, retired military personnel and all military dependents residing in the Beaufort area, a total population of approximately 35,000 beneficiaries.
Green Initiatives & Energy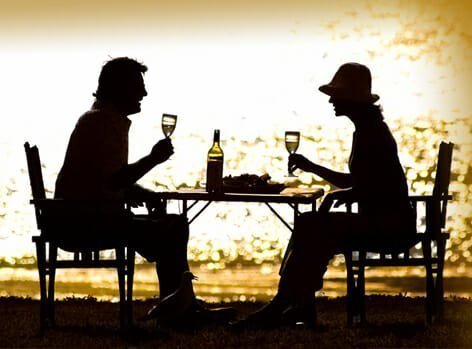 A few years ago, Technical College of the Low Country (TCL) began a significant alternative energy program. Today, it is demonstrating the possibilities of tidal energy after installing an electrical generator in the Beaufort River. The river's tidal swell, estimated at about eight feet, makes it an excellent location to study and harness the physical energy generated by the changing tides.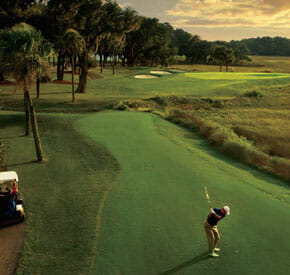 Dataw Island
There is a place off the South Carolina coast, near the charming town of Beaufort, where nature and luxury share center stage. Shaped by the Intracoastal Waterway and a rich Southern history, the gated golf community of Dataw Island is a pristine parcel of 870 acres waiting to be discovered.
Read More...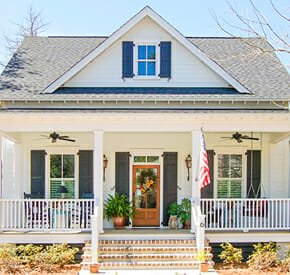 Celadon
Located in SC's Lowcountry, a mere three miles from downtown Beaufort, this beautiful master-planned community allows you to focus on a simpler, happier, healthier life.
Read More...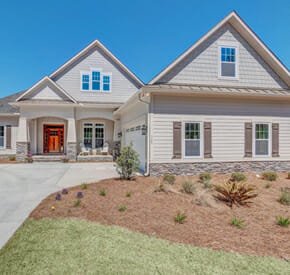 Logan Homes - Home Builders in South Carolina
At Logan Homes, they strive to turn your dream home into a reality. From traditional to contemporary, grand to cozy, Logan Homes offers personalized floor plans, quality craftsmanship, superior designs and decades of building experience. Whether you want to live close to town or in the country, near the beach or on a golf course, the Builder Specialists at Logan Homes can help you find the ideal community or home site to suit your lifestyle perfectly.
Read More...
Your Information Request for your selected properties
Find the Best of Ideal-LIVING