Asheville, North Carolina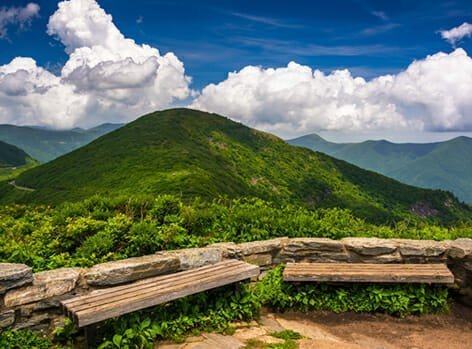 Nestled in the Blue Ridge Mountains, Asheville, NC, has long been a favorite vacation destination for romantic getaways. The city receives numerous accolades each year from well-known magazines and websites. Whether you're seeking beautiful mountain scenery, contemporary art galleries, fine organic cuisine, outdoor adventures or a romantic getaway, you'll find them in Asheville. The city's rich architectural legacy, with its mix of Art Deco, Beaux Arts and Neoclassical styles, is the perfect backdrop to locally owned shops and galleries, distinctive restaurants and exciting entertainment. Stroll through downtown's many art galleries, whitewater raft on a clear mountain river, visit craftspeople in their studios, hike on one of seventy-five trails in the area, explore some of the 100 antique shops or just have a refreshing drink at one of many local coffeehouses or sidewalk cafés. These are just a few reasons why Asheville, NC, is one of the best retirement locations.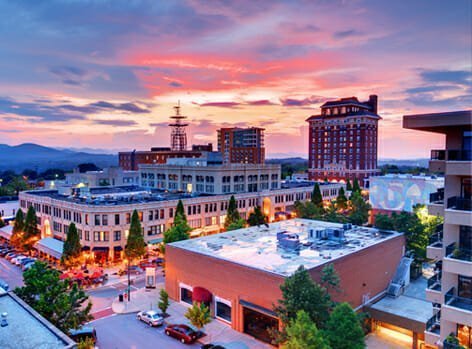 The city prides itself on its fascinating Appalachian past and celebrates this culture with annual events. One of the most popular events is "Shindig on the Green," which happens Saturday nights during July and August. The Shindig features local bluegrass bands and dance teams on stage, and informal jam sessions under the trees surrounding the County Courthouse. Another popular event is "Downtown After 5," a monthly concert series held from 5 p.m. until 9 p.m. that hosts popular touring musical acts as well as local acts.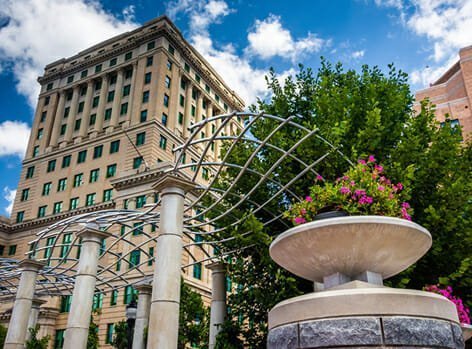 Asheville's historic and architecturally diverse downtown remains beautifully preserved. The city is known for the lavish Biltmore Estate, the largest privately owned home in America, which sprawls over four acres with 250 rooms and attracts over a million visitors each year. Biltmore Village, located at the entrance to the famous estate, showcases unique architectural features that are only found in the Asheville area. Other notable architecture in Asheville includes the Art Deco city hall, the Battery Park Hotel, the Neo-Gothic Jackson Building, Grove Arcade and the Basilica of St. Lawrence.
Asheville is a major whitewater kayaking hub in the eastern U.S., and many kayak manufacturers have their base of operation in the Asheville area. Outdoor magazine named Asheville the top whitewater destination in the U.S.
Lifelong Learning Opportunities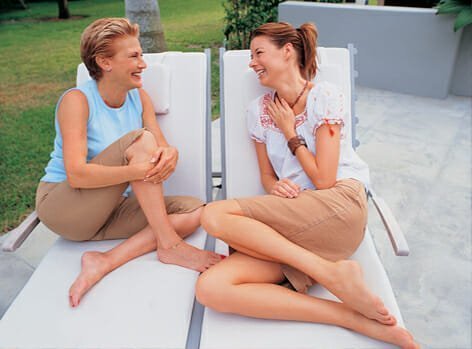 Asheville is home to three institutions of higher education, including the University of North Carolina at Asheville, Asheville-Buncombe Technical Community College and South College. In the area are also Black Mountain College, Brevard College, Mars Hill College and Montreat
College.
Green Initiatives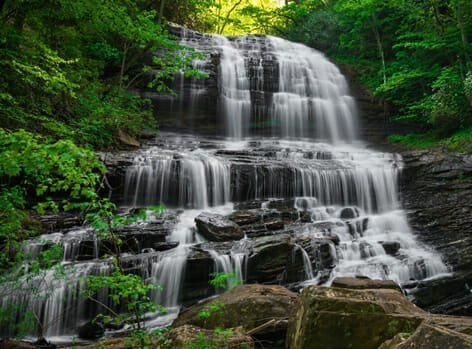 The City of Asheville waives building permit fees for certain renewable energy technologies, as well as for green building certifications for homes and mixed-use commercial buildings. Included in this policy are geothermal heat pumps, solar-energy systems, wind turbines and stormwater collection devices. The Asheville City Council adopted carbon emission reduction goals and set LEED standards for new city buildings.
Medical Facilities
Primary medical facilities in Asheville are the Mission Hospital, Thomas Hospital, VA Medical Center, the Asheville Specialty Hospital for long-term healthcare and Charter Asheville BHS, a psychiatric facility.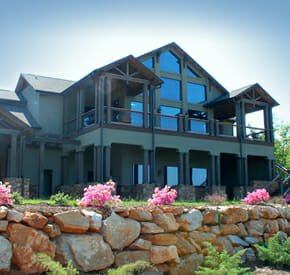 Vista at Bill's Mountain - North Carolina Gated Community
Perfectly shaped since the beginning of time, Bill's Mountain is your chance to experience the picturesque town of Lake Lure. Every contour...every pristine ridge of this Lake Lure property offers incomparable views Western North Carolina. Set just five minutes from Lake Lure's crystal blue waters in Rutherford County, Bill's Mountain's 800 spectacular acres invites you to reconnect with family and friends, nature and the spirit within you.
Read More...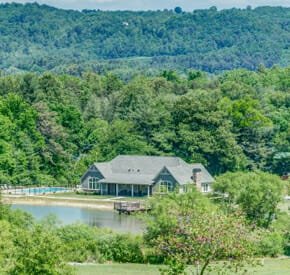 Vista at Blacksmith Run
Nestled between Historic Hendersonville and Lake Lure's picturesque coves is Vista at Blacksmith Run-an exclusive Western North Carolina mountain property designed for residential development. Blacksmith Run's secluded mountain lifestyle and four season climate turns an ordinary day into an unforgettable experience. With convenient access to all of Western North Carolina's treasures, this quiet mountain gated community was developed for those who appreciate the best that life has to offer.
Read More...
Your Information Request for your selected properties
Find the Best of Ideal-LIVING