Best Lake Communities
Best of the Best 2020 Community Awards
The peace and serenity of living on or near a lake is not easily surpassed. Planned lake communities offer the best in lifestyle options with amenities like full-service marinas or docks for your boats and well-stocked supplies of fish. Water sports like sailing, kayaking, paddle-boarding, and fishing help to keep you young in spirit, as well as physically fit.
Select the communities below that you are interested in receiving more information.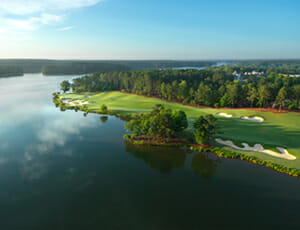 Reynolds Lake Oconee - Georgia Golf Communities
Greensboro, Georgia
Greensboro, GA - Set on 19,000 acres of freshwater with 374 miles of shoreline and four full-service marinas Reynolds Lake Oconee is a boater's paradise. It's perfect for boating and jet skiing, kayaking and canoeing as well as paddleboarding and fishing. Reynolds also features six championship courses. The golf experiences at Reynolds Lake Oconee vary and reflect each architect's passion and character.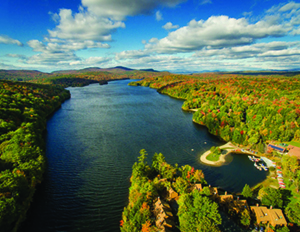 Eastman Community Association
Grantham, New Hampshire
Grantham, NH - Eastman Lake is the heart of our lifestyle and the pulse of much of our summer recreation. This 345-acre waterbody is two miles long and a half-mile wide with six private, sandy beaches. The unspoiled shoreline makes boaters feel like they're in the middle of nowhere when they're really only a few miles from the interstate. Loons, great blue heron, and turtles are just a few of the common wildlife that call our lake home. Although the state owns the lake, Eastman members treasure and protect Eastman Lake as our community's greatest asset.
Read More...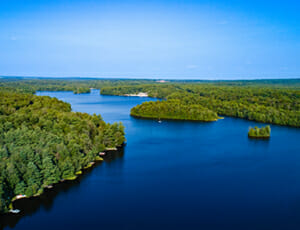 Lake Naomi Club
Pocono Pines, Pennsylvania
Pocono Pines, PA - In the Pocono Mountain region in the northeastern corner of Pennsylvania. Lake Naomi is a pristine body of water more than a mile long and about one-third of a mile wide and home of the Lake Naomi Club. The 277-acre lake features non-motorized boating, fishing, swimming, sailing and seven private beaches. The Lake Naomi Club is comprised of two communities, Lake Naomi and Timber Trails a gated community. The charm of the of the individual homes, the quality of the amenities, the planned activities for all interests and ages are some of the reasons the Lake Naomi Club has been awarded the Platinum Club of America distinction since 2010 and the Best Lake Community since 2018.
Read More...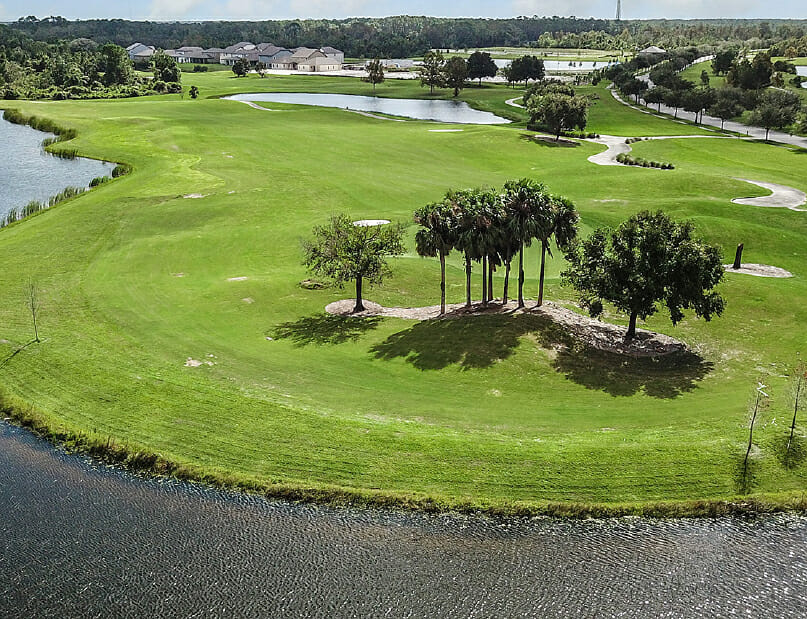 The Lakes at Harmony
Harmony, Florida
This gated community, with a golf clubhouse, exclusive Members Retreat and a resort-style pool with a spacious deck and Sunset Gazebo, sits on 11,000 acres. With two lakes and 12.5 miles of walking and bicycling trails, Harmony boasts a serenity matched only by its outstanding proximity to everything you could ever want.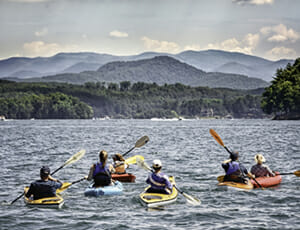 Keowee Key - South Carolina Lake Community
Salem, South Carolina
Salem, SC-Framed by the Blue Ridge Mountains and surrounded by 15 miles of pristine Lake Keowee shoreline, Keowee Key is a gated community with resort amenities, weekly club events and night-life. The active lifestyle features amazing golf, tennis, pickleball, and lake sports, as well as a large indoor fitness center with Jr Olympic Pool. Enjoy breathtaking clear-water lake views framed by the Blue Ridge Mountains, and water as far as you can see peppered with small tree topped islands that look as if they are floating on the blue water surface. From any perspective, you'll enjoy water glistening under deep blue skies and a view of blue and purple toned mountains towering in the distance.
Read More...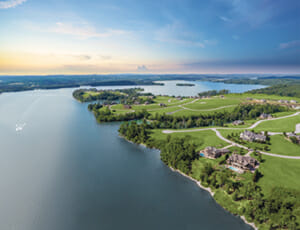 WindRiver
Lenoir City, Tennessee
Lenoir City, TN - WindRiver is located on gorgeous Lake Tellico in East Tennessee. Stream fed by The Great Smoky Mountains, our freshwater lake is a unique luxury we pride ourselves in. WindRiver's full-service marina provides easy access to exploration and discovery on our sparking waterway. This - along with our other signature amenities, custom homes, and beautiful location - is what makes WindRiver the ideal place to create a lakefront lifestyle your family will cherish.
Read More...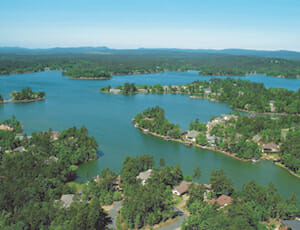 Hot Springs Village - Arkansas Communities
Hot Springs Village, Arkansas
Hot Springs, AR -Hot Springs Village is an active, gated, 26,000-acre community with 11 recreational lakes in the Ouachita Mountains of southwest Arkansas. Our lakes offer fishing, swimming, paddle boarding, canoeing, kayaking, boating and skiing. We have two swimming beaches and two full-service marinas. Fishing is fantastic throughout Hot Springs Village. The lakes have been stocked with bass, catfish, sunfish and other species. Our marinas offer pontoon boat, pedal boat, kayak, canoe, CORCL and paddle board rentals. Lake Balboa is our largest lake, with a large sand beach, rentable shade shelters and a covered pavilion.
Read More...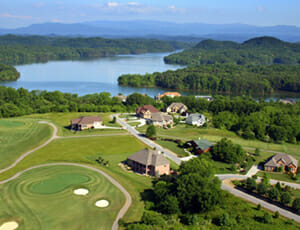 Tellico Village - Tennessee Retirement Communities
Loudon, Tennessee
Loudon, TN - Tellico Village sits on 5,000 breathtaking acres along the shore of Tellico Lake. It is 33 miles long with 357 miles of shoreline and a reputation as being one of the cleanest lakes in East Tennessee. With the Smoky Mountains as its backdrop, this large lake, which is part of the 11,000 mile Tennessee River System, is one of the most spectacularly beautiful and personally usable bodies of water in the southeast. Tellico Lake provides a pristine resource for boating, fishing, swimming, and waterfront living. An unparalleled number of high quality amenities help residents enjoy a truly special and fulfilling active lifestyle. Its three private top ranked championship golf courses offer outstanding play.
Read More...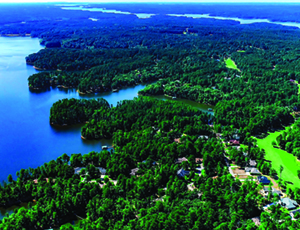 Savannah Lakes Village
McCormick, South Carolina
McCormick, SC - Located 40 miles from Augusta, Georgia, this lakefront community is spread over 4,300 acres of rolling terrain nestled between three state parks and wrapped around the massive 71,000-acre Lake Thurmond on the freshwater coast of South Carolina. Outdoor enthusiasts enjoy excellent fishing and beautiful weather for boating, kayaking, canoeing, sailing, and paddleboarding. An abundance of amenities, including two golf courses, a fitness and sports complex, and miles of hiking and biking trails makes this South Carolina's Premier Active-Adult Community. It is centrally located to all your favorite Southern cities with just a short drive to the best shopping and entertainment in the region. Find out why its residents enjoy their dream vacation every single day.
Read More...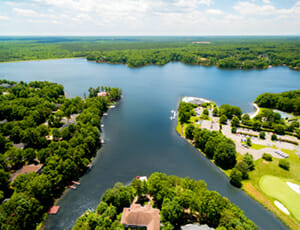 Fawn Lake
Spotsylvania, Virginia
Spotsylvania, VA - Fawn Lake is a private gated community located minutes from historic Fredericksburg, Virginia. At the heart of Fawn Lake is a 288-acre lake with over seven miles of shoreline. Residents enjoy the outdoor pool and tennis courts overlooking the lake and easy access to water recreation from the community docks and boat launch. Fawn Lake also boasts eight miles of walking trails, parks with playgrounds, and sports fields, and the private Fawn Lake Country Club with an 18-hole Arnold Palmer golf course. This exclusively single-family community features lakeside estates and wooded retreats, some overlooking the golf course.
Read More...
Your Information Request for your selected properties