Best Custom Home Designs
Best of the Best 2020 Community Awards
These home-builders provide their customers with fabulous designs that accommodate the 55+ buyers and allow them to customize to their needs. Open floor plans, large kitchens, lots of storage, spa-like master suites, and outdoor living spaces are designed with the utmost care to assure quality construction.
Select the communities below that you are interested in receiving more information.
Schell Brothers - Delaware Premier Home Builder
Rehoboth Beach, Delaware
Rehoboth Beach, DE - At Schell Brothers, our mission is to bring happiness to ourselves and our homeowners by not only creating exceptional homes and communities, but also by providing an extraordinary home buying experience. Located in the heart of Rehoboth Beach, Delaware, we pride ourselves on building homes that provide a healthier and more comfortable living environment for our homeowners. As a leading builder on the coast of Delaware, we specialize in new homes that offer a variety of architectural styles, innovative floorplans and extensive personalization in highly desirable communities.
Read More...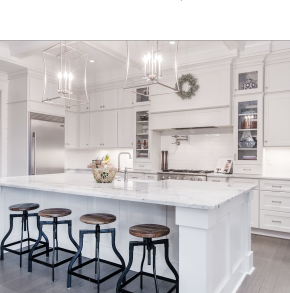 Legacy Homes by Bill Clark
Wilmington, North Carolina
Wilmington, NC -Legacy Homes by Bill Clark is best known for thoughtful floor plans, maximized living spaces, attention to detail, and custom trim work. Each home is destined to be a showstopper and the goal at Legacy Homes is to make the homebuilding process as seamless for each client as possible. Whether choosing from one of the professionally designed available model homes or building from the ground up, a Legacy team member will be with you each step of the way. As a semi-custom builder, you will have the opportunity to create the dream home that fits perfectly with your lifestyle.
Read More...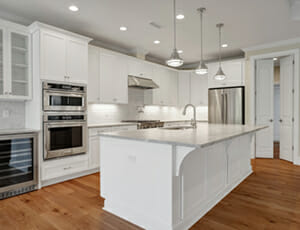 Horizon Homes of Wilmington LLC
Wilmington, North Carolina
Wilmington, NC- Horizon Homes starts with your "Wish List" to create a custom home to suit your needs. Our "it's included" mindset along with our green building practices, helps to make our homes not only energy efficient but affordable. Let us design your dream home today!
Read More...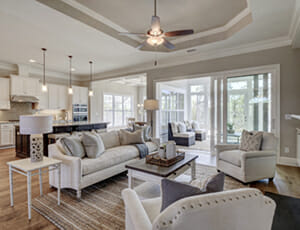 Logan Homes
Leland,
Wilmington, NC and Beaufort, SC - Since 1986, Logan Homes has had a mission to build homes and develop communities where value, location and lifestyle come together. From traditional to contemporary, grand to cozy, Logan Homes offers personalized floor plans sure to fit any unique style. Their quality craftsmanship, superior designs and decades of building experience are just a few reasons why so many have chosen them to build their new home. With dozens of floor plans to choose from, Logan Homes has a plan for everyone, and a design studio where you can personalize every detail.
Read More...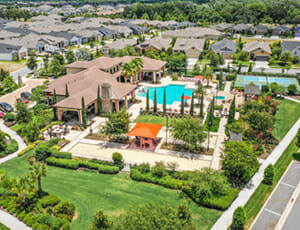 Encore at FishHawk Ranch by David Weekley Homes
Lithia, Florida
Encore by David Weekley Homes offers award-winning, low-maintenance homes in Encore at FishHawk Ranch in four different series: Classic, Signature, Tradition and Villa Homes. Each series features a variety of open, single-level floor plans that live and feel larger and include options for such upgrades as a lanai for outdoor entertaining, a Super Shower, additional bedrooms and baths for guests and more. These homes also have ageless and wellness design features and energy-efficient building techniques to help save on energy usage.
Read More...
Your Information Request for your selected properties