Best Communities in Belize | Retire to Belize Gated Communities
Belize, formerly British Honduras, is an independent Commonwealth realm on the eastern coast of Central America. Belize is bordered on the north by Mexico, on the south and west by Guatemala, and on the east by the Caribbean Sea. Belize has a diverse society, composed of many cultures and languages that reflect its rich history. English is the official language of Belize, while Belizean Creole is an unofficial native language. Over half the population is multilingual, with Spanish being the second most common spoken language.
Belize is a small, beautiful country that offers breathtaking views of the Caribbean Sea. Complimented by lush jungles of the Maya Mountains with rivers, Mayan ruins, and tropical rain forests. The size of Belize is similar to the size of Massachusetts and population is a little over 350,000. Enjoy topical temperature that are nice and warm!
View our Belize Retirement Communities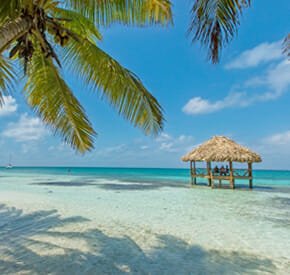 The Reserve Belize
Stann Creek, Belize
The Reserve is truly a place like no other on earth. It is a land of un-paralleled natural beauty encompassing five distinct Eco-systems ranging from untamed rivers, tropical savannas, Belizean jungles, Caribbean coastal lagoons and coral reefs. The variety of unique environments that exist within the borders of The Reserve creates residential options for our owners that are practically limitless. While the entire property is over 14,000 acres in size (almost the size of Manhattan), 10,000 acres are dedicated as reserve land creating an opportunity for our residents to both live and actively participate in a fully functioning wildlife reserve.
Read More...
Your Information Request for your selected properties