Bay Creek Ideal Home Collection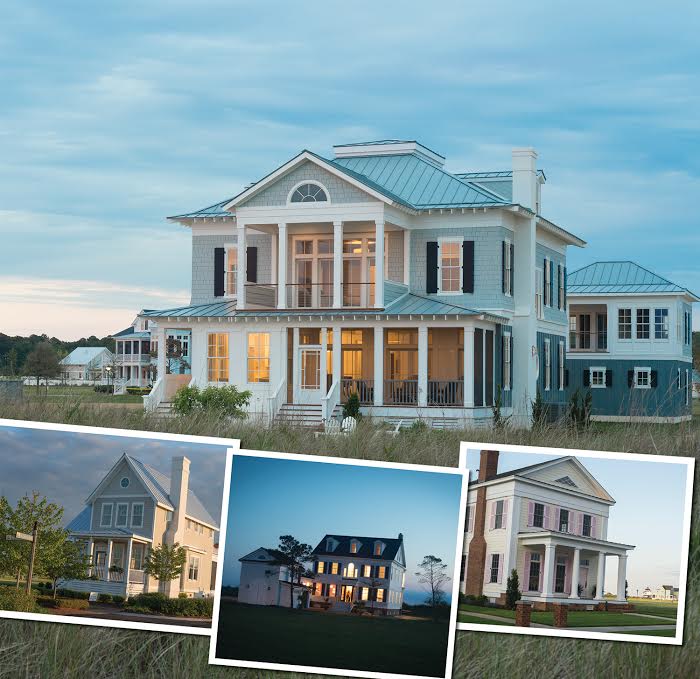 The grand opening of the Ideal Home Collection at Bay Creek last week brought more than 400 people to the 1,720-acre golf and beach community in Cape Charles on Virginia's Eastern Shore.
The Ideal Home Collection features four beautifully designed homes in Bayside Village overlooking the Chesapeake Bay, representing a combined capital investment of nearly $6 million, according to Oral Lambert, chief operating officer of Bay Creek.
The homes were built by four of the top custom home builders in the Tidewater and Eastern Shore region, including Simpson Builders of Norfolk, Schneider Custom Homes of Norfolk, L.J. Kellam Construction of Belle Haven and Homes by Gateway of New Church.
Three of the homes were designed by Suzanne Stern of Our Town Plans in Peachtree City, Ga., while the fourth was designed by Allison-Ramsey Architects of Beaufort, SC.
The Ideal Home Collection is sponsored by ideal-LIVING magazine, the leading publication for retirement and second home destinations.
"This is one more sign of the resurgence of the Bay Creek community," Lambert said. "We believe it's going to be the catalyst for a strong upsurge in sales for 2016 and beyond."
The Collection drew rave reviews from the Bay Creek residents, guests, and real estate prospects who attended the four-day celebration, including a special Realtor sneak peek on Thursday, May 19 for area real estate professionals.
"The homes are of the highest quality in construction, amenities and features," said Charlee Gowin, a Virginia Beach Realtor. "I wouldn't have the slightest reservation about recommending all of these homes to my clients," she said.
Capping off the festivities was the 15th annual Bay Creek in Bloom celebration, featuring a Saturday morning 'Toast to the Roses' in Bayside Village, honoring the 250,000 roses and azaleas planted by community founder Dickie Foster at the community's founding in 1998.
About Bay Creek
Bay Creek is home to two of Virginia's most highly acclaimed Signature Courses by Jack Nicklaus and Arnold Palmer, a $3 million Beach Club and Fitness Center, an on-site restaurant and tavern and a two-mile private beach on the Bay.
Residential options include condominiums, townhomes, single-family and estate homes, with prices from the low $400s'. A limited number of homesites remain available, priced from $80,000. For information, please visit www.baycreek.net or call (757) 331 8742.
Request More Information from: