It's Better In The Bahamas
Every island in the Bahamas is different and unique.  Just imagine yourself waking up every morning to the gentle sounds of waves lapping the shores of your private oceanfront homes. Bahamas private communities offer the opportunity to own their own piece of paradise. The smell of the salty Caribbean ocean awaits!
The Bahamas is a coral-based archipelago in the Atlantic Ocean. Its 700-plus islands and cays range from uninhabited to packed with resorts. The northernmost, Grand Bahama, and Paradise Island, home to many large-scale hotels, are among the best known. Scuba diving and snorkeling sites include the massive Andros Barrier Reef, Thunderball Grotto (used in James Bond films) and the black-coral gardens off Bimini. What are you waiting for?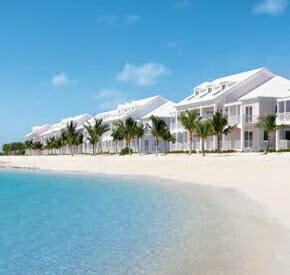 Palm Cay / One Marina - Homes in the Bahamas
Nassau, Bahamas
Palm Cay
is a unique oceanfront gated community, set within 70 acres, which successfully blends the exclusivity of a magnificent 200+ berth marina with panoramic waterfront and glorious beaches, to offer an idyllic and affordable lifestyle-unsurpassed even by Bahamian standards.
Read More...
Your Information Request for your selected properties