Arkansas | Mountain Communities
Arkansas is home to diverse geography ranges from mountains (regions of the Ozark) to dense forest  (Arkansas Timberlands) to the eastern lowlands along the Mississippi River and the Arkansas Delta. Arkansas is the 29th largest state and relies on service industry and agriculture for its economy. The northwestern corner of the state is an important economic and educational center along with the central state's capital of Little Rock. Arkansas has a humid subtropical climate with hot summers and cool, drier winters.
Visit our Arkansas Communities
Your Information Request for your selected properties
Fairfield Bay - Arkansas Lake Resort Community
Fairfield Bay, Arkansas
Lake Resort Community Fairfield Bay Arkansas. Enjoy the Lake Resort and Ozark Mountains in AR. This stunning natural playground loaded with Amenities is an outdoor lovers paradise. Take in the amazing mountain views.
Read More...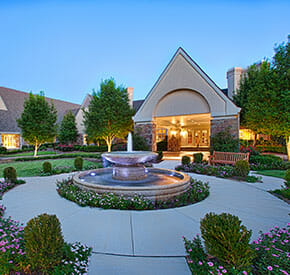 Chenal Properties Arkansas
Little Rock, Arkansas
Chenal Properties offers homes in both Little Rock, AR, and Hot Springs, AR. Come discover these expertly planned communities - home to beautiful residences, prime commercial sites, a private country club and world-class amenities. Welcome home.
Read More...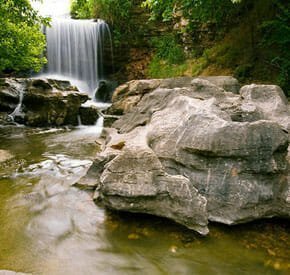 Bella Vista - Arkansas Private Community
Bella Vista, Arkansas
Bella Vista is a private 36,000-acre, Member-based recreational community in Northwest Arkansas offering seven golf courses, seven stocked private lakes, swimming pools, tennis courts, trails, parks, pavilions, recreation centers, a gun range, an RV Park and many other amenities. Bella Vista was recently ranked one of America's Top 10 Best Healthy Places to Retire by U.S. News & World Report and one of the Top 25 best places for affordable homes by CNNMoney.com and Money Magazine.
Read More...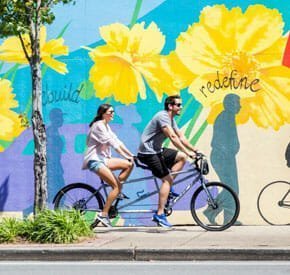 Retire Arkansas
Little Rock, Arkansas
Arkansas is home to diverse cities and communities, each with something unique to discover - from metropolitan areas to rural settings, and adventure sports to relaxing retreats. No matter where you choose to visit or relocate, you'll find friendly and helpful people everywhere you go.
Read More...