Treat Yourself to a Life in Arkansas
Nicknamed The Natural State, Arkansas immediately draws you in with is stunning natural scenery. Mountain backdrops—most notably the Ozarks—dense forests, streams and rolling rapids create a diverse landscape that is nothing short of beautiful and full of adventure. It's here that you can find some of the best retirement communities or second home destinations waiting to offer you your ideal life.
Outdoor Recreation
It's hard not to want to spend every minute of your time in this state outdoors, with its mixture of views and abundance of activities. Arkansas can be divided into six different destinations and depending on where you are mostly dictates the way you'll spend your time. In the Northwest region recreational fun can be found in rivers, like the Buffalo National River, where you can spend some of the day fishing or floating—your choice. Or visit the Ozark Mountains, where hiking trails beckon and you can stumble across natural features like waterfalls and more....
In the North Central part of the state, much of the same activities await, along with the awe of underground caverns. In the Southwest, relax in the hot, natural springs and delve into the art and history of the area. Looking for a little bit of it all? The Central destination of Arkansas is home to cities like Little Rock and outdoor activities, delicious cuisine, craft beer breweries and so much more.
Musical Undertones
The other two regions of the state run along the Mississippi River Delta and are filled with bluesy music notes. If you've heard the term Delta blues, its origin can be attributed to the Upper Delta and the Lower Delta. The Upper Delta was once the home of music legend Johnny Cash, and in the Lower Delta—one of the birthplaces of blues, jazz and folk—banjos and fiddles reign supreme. But in the midst of the music, you'll also find historical sites, tasty barbecue, an Andy Dye signature golf course and other sites, sounds and endeavors that let you get to know the state.
Living in AR
You can count on Arkansas to have four distinct seasons, its humid, subtropical climate offering hot summers and cool, drier winters. In the spring, flowering trees and other budding plants welcome the warmer temperatures and in the fall you can witness gorgeous fall foliage. No matter the season, you'll be able to enjoy yourself any time of year, with the beauty of nature all around you and plenty of opportunities to explore all Arkansas and all it has to offer.
Natural beauty aside, Arkansas is a tax friendly option for those looking to settle down in retirement. Social Security benefits and military pensions are not taxed, there is no estate or inheritance tax and no property tax at the state level. The general cost of living is also lower than the national average, allowing your dollar to go further as you embark on this next phase of your life.
This is only a snippet of life in Arkansas. Once you've decided to make the move here, you can immerse yourself in all of this and every other opportunity available. This state is perfect for active adult living nestled within a beautiful natural backdrop. Browse through the retirement communities in Arkansas below and narrow your search to the ones most appealing to you. Then take the next steps and venture out. The next chapter of your life is waiting here, in Arkansas.
Visit our Arkansas Communities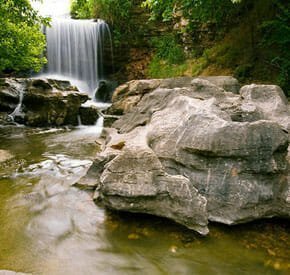 Bella Vista - Arkansas Private Community
Bella Vista, Arkansas
Bella Vista is a private 36,000-acre, Member-based recreational community in Northwest Arkansas offering seven golf courses, seven stocked private lakes, swimming pools, tennis courts, trails, parks, pavilions, recreation centers, a gun range, an RV Park and many other amenities. Bella Vista was recently ranked one of America's Top 10 Best Healthy Places to Retire by U.S. News & World Report and one of the Top 25 best places for affordable homes by CNNMoney.com and Money Magazine.
Read More...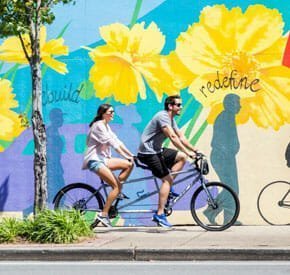 Retire Arkansas
Little Rock, Arkansas
Arkansas is home to diverse cities and communities, each with something unique to discover - from metropolitan areas to rural settings, and adventure sports to relaxing retreats. No matter where you choose to visit or relocate, you'll find friendly and helpful people everywhere you go.
Read More...
Your Information Request for your selected properties