Enjoy the Beauty and Majesty Of Arizona and Arizona Retirement Communities
Arizona is a haven for active adults. It's no surprise that the active adult trend essentially started in this arid, adventure-filled state. Retirees and soon-to-be retirees thrive in Arizona retirement communities. And, climate is just part of the reason. It's hard to live in a state known for one of the most significant natural wonders of the world, and not want to explore. Grand Canyon National Park is, indeed, the most famous attraction. However, Arizona is also home to the Sonoran Desert, The Petrified Forest, Kartchner Caverns, and Monument Valley. And, all draw significant crowds annually. Hiking, mountain biking, white water rafting, downhill skiing, and laying back to enjoy the desert sky are among favorite outdoor activities. And, then, you have the more luxurious side of life, which Arizona resorts have, indeed, mastered....
The Finer Things
Resorts and resort towns are scattered in and around Arizona cities. Pheonix, Scottsdale, Sedona, and Flagstaff are a few. Largely because of its universal appeal and its unique natural treasures, Arizona attracts people from around the world year-round. So, spas are plentiful. And, in cities and resort towns, the fine cuisine found at area restaurants is unparalleled. James Beard is our reference here. Scottsdale and Sedona are prime spots for couples and families looking for a little luxury to go with their adventures. And, Arizona retirement communities are a stones throw from both. Yes, the shopping is as amazing as you've heard in Arizona resort towns, and the spas could keep you around longer than you intended. So, keeping plans loose is recommended.
A Little History
The Grand Canyon State is rich with Native American history. Rich, like 12,000 years worth! If your ideal Arizona retirement community includes access to historical and cultural exploration, then this might be your state. Still today, Arizona is home to 22 sovereign Native American communities. Monuments, museums, and tribal tourism are a few ways visitors can learn about and experience both past and present tribal traditions and cultures. Monument Valley Navajo Tribal Park is a great place to start.
Arts & Culture
Native American culture and Arizona's landscape are not only the inspiration for local artists, but beckon artists from around the world as well. While residents and natives "get it", the meaning embedded in traditions and the topography here is best translated to visitors through art and artistic expression. So, it's everywhere. Festivals, theatre, art and museums are held in high esteem. The Phoenix Film Festival, The Native Festival of Tribal & Arizona Art and Entertainers, and The Phoenix Lights Dance Festival are among festivals to plan around. Discover more here.
Ready to Discover Arizona?
Whether you've been or you're dying to go, take a look at Arizona through new lenses. Could this be your ideal destination? Find a few Arizona retirement communities we recommend below. Dive in and don't be shy. Requesting information and booking discovery tours are the first steps to finding the life you want.
Explore Arizona Private communities:
Information at your finger tips! Explore Arizona Gated Communities and find golf resorts, single family homes, retirement homes, golf course communities and mountains communities. Which one suites you best? Fine your ideal-LIVING communities today! Retirement property is what you've been waiting for. Take time to search for the private communities you care about.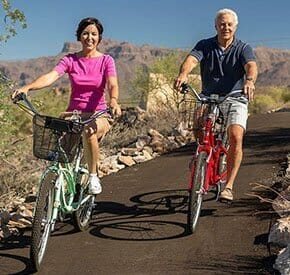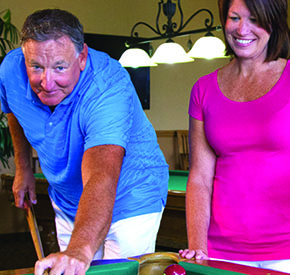 Las Palmas Grand - Active 55+ Resort
Mesa, Arizona
It's easy to see why so many of our residents feel like they're on vacation all year long. Las Palmas Grand is a world-class resort with year-round activities, luxury amenities and a friendly group of active 55+ adults who enjoy life to the fullest, just like you.
Read More...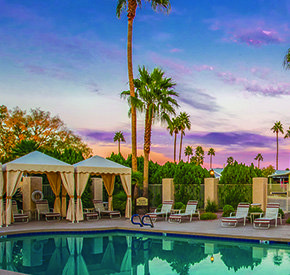 Sunrise Village - Active 55+ Resort
Mesa, Arizona
Step into this active 55 plus community in East Mesa and be amazed at how affordable a resort lifestyle can be! You will discover friendly people, luxury amenities and newly remodeled homes from the $30s. Our gated community offers a year-round calendar of social events planned by our Activity Director.
Read More...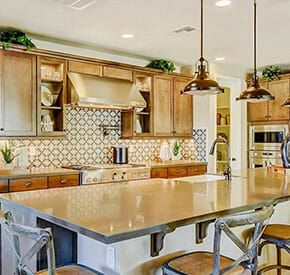 Scottsdale Heights
Scottsdale, Arizona
This new Active Lifestyle neighborhood is for those 55 and better and will offer four designs of single-family homes. Designed for low maintenance these villa-style homes will provide just the right amount of private outdoor space and many amenities throughout the neighborhood.
Read More...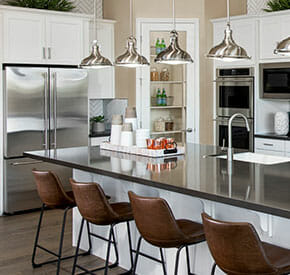 Galloway Ridge
Cave Creek, Arizona
Galloway Ridge is a community with new low maintenance villa-style homes in Cave Creek, Arizona. Located near shopping centers, picturesque golf courses and equal distance between the I-17 & Loop 101, it features a community pool and barbecue pavilion. The location is ideal for someone who enjoys easy access to dining, boutique shopping and nightlife.
Read More...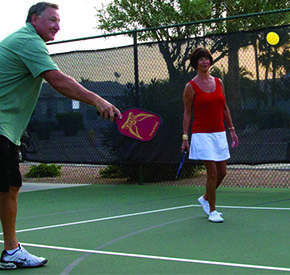 Palmas Del Sol East - Active 55+ Resort
Apache Junction, Arizona
Luxury and affordability come together at Palmas Del Sol East. From the best in social and recreational activities to an impressive selection of quality manufactured homes from the $30s.
Read More...
The Ridges at White Hills II
White Hills, Arizona
Tired of all the craziness and chaos going on in the world today? This is your opportunity to own 36 acres just one hour from the World Famous Las Vegas Strip starting at $54,900. THE RIDGES AT WHITE HILLS is the perfect place for that weekend get-away, 5th wheel fun, family ranch, or perhaps just a safe haven from the perils of the city.
Read More...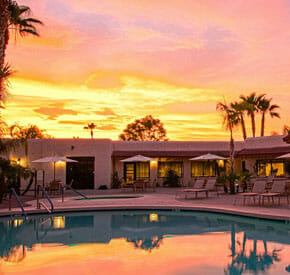 Palmas Del Sol - Active 55+ Resort
Mesa, Arizona
Surprise yourself with the affordable luxury at Palmas Del Sol, one of the finest Active 55+ communities in Arizona. Relax in our heated pool, join friends in our multi-million dollar clubhouse, or rejuvenate with a year-round calendar of events planned by our full-time Activities Director.
Read More...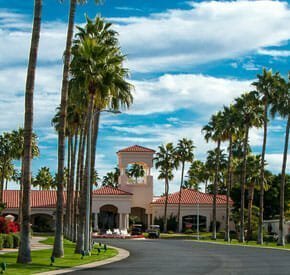 Las Palmas - Active 55+ Resort
Mesa, Arizona
Affordable Active 55+ Resort Living. It's easy to see why so many of our residents feel like they're on vacation all year long. Las Palmas is a world-class resort with year-round activities, luxury amenities and a friendly group of active 55+ adults who enjoy life to the fullest, just like you. Visit our impressive selection of custom-built homes beginning in the $50's. Whether you're looking for the best value in retirement or simply the best place to take life easier, you'll enjoy the lifestyle at Arizona's premiere 55+ resort. Las Palmas is among the award-winning family of Thesman Communities proudly offering affordable resort living since 1980. Gated with 24 hour security. Visit us today, open daily for tours 8-5
Read More...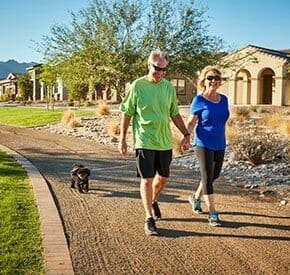 Your Information Request for your selected properties