Tasting your way through Tennessee
By Fanny Slater. Previously published in the 2016 Winter Issue.
No matter how you sip it—on the rocks, neat, with a splash of soda—whiskey is a magical potion. Sure, one finger too many and you might be seeing sparkles, but that's not what I mean. This sultry spirit is served with a side of history, especially when we're talking Tennessee. Dig deep into this state's roots and you'll find that whiskey is the quintessence of their spirited culture.
Not familiar with the framework? It goes a little something like this: all bourbon is whiskey, but not all whiskey is bourbon. Since this catchy phrase may slip your mind after one too many, let me break it down for you. Whiskey is distilled from fermented grain
mash. Think: barley, corn, wheat, and rye. Once aged in wooden barrels, it's whisked away, pun intended, for its sipping debut. The laws of liquor state that a spirit with a bourbon nametag has to meet the following criteria: a makeup of more than 51 percent corn and a nice long rest in new, charred oak barrels. While a Tennessee whiskey may meet those
requirements, don't call it the b-word to its face. Most Tennessean producers renounce references to their spirit as bourbon. These folks take their whiskey work seriously and even use a distinctive filtering phase to move their product one step further from the bourbon brand.
Once again, repeat after me: all bourbon is whiskey, but not all whiskey is bourbon. Class dismissed.
Let's talk Tennessee Whiskey Trail.
As the story goes, once upon a chilly winter day in 2012, a mishmash of whiskey enthusiasts embarked
upon a mission. They realized that—with a budding micro-distillery lifestyle on the rise and new stills popping up left and right—there was no single resource to steer people in the right direction. They created a roadmap through the landscape of spirits, thus manifesting a one-stop-shop for tasting your way through Tennessee. Their expansive resources include maps, products, backstories, and informational guides for every one of the state's dozens of distilleries.
Now buckle up and let's hit it.
Look up "Tennessee Whiskey" in the dictionary, and you're sure to find Jack. Daniels, that is. This iconic black-and-white labeled bottle is notoriously coupled with Tennessee nostalgia. Yes, the whiskey is damn delicious, but the massively popular brand also boasts ownership by one of the biggest in the biz. Located in Lynchburg, Jack Daniel's still is known for their free tour, copious parking, and colossal staff. Inside the distillery walls you'll, literally, absorb the process from start (buying the grain) to finish (bottling the product). You'll even learn facts about the Jack of all trades—like how he died from lead poisoning after angrily slamming his foot into his safe. Good rule of thumb: Never drink and kick.
From Jack to George, the other major player in the game is located just 20 minutes down the road. Tennesseans know George Dickel as the simpler, less commercialized whiskey-producer who handcrafts their product the old-fashioned way. This modest distillery is celebrated for their phenomenal tour, informative guides, and the whiskey's uniquely smooth flavor. The secret: What most producers dub "double filtered," George calls a single. Since whiskey is mellowed through an array of different elements, this makes a world of difference in the final flavor.
Over the river and through the woods to Knox Whiskey Works we go. This novel hot spot—deemed Knoxville's first craft distillery—swung their doors open last spring. They've taken a modern spin on things by partnering with local farmers to create an exclusive style of spirit like their unaged white whiskey. A true "bushel to bottle distillery," their corn providers—Riverplains Farm—grow only non-GMO, organic corn. The Jackson Avenue location is the master site for everything from fermenting to distilling to labeling to tasting.
Moving right along to Memphis, right on the verge of opening up shop is Old Dominick Distillery by D. Canale & Company. This warehoused distillery and public tasting room will be used to harvest and bottle a line of premium spirits. Just before prohibition, the Canale family was one of the top names in alcohol in the Southeast. After a long pause, this spirit staple got back in the business circa 2010. They're currently creating a buzz around town for the highly anticipated opening of Old Dominick on South Front Street. Starting at the top, you can expect to find a rooftop bar, and down on the second floor, an exclusive VIP tasting room. For those rumbling bellies, the enormous basement down below will house a "speakeasy" themed eatery.
In Chattanooga, check out the Tennessee Stillhouse, home of Chattanooga Whiskey Company. Located in the heart of downtown, this quaint micro-distillery and tasting room is infused with Tennessee whiskey traditions. The rustic décor—exposed brick and vintage beams—provides for a charmingly historic touring experience. Guides will educate you on a snippet of Chattanooga's whiskey-making chronicles.
Topping the list of Nashville must-gos is Collier and McKeel, who prides itself on being the only handcrafted Tennessee whiskey distilled in Nashville. About a mile from the state capital and not too far from Franklin, the historyin these walls goes back 200 years. The family chose this precise location for its rich land and ancient limestone-
filtered water (a property that makes for idyllic whiskey crafting). The building dates back to the 1800s, and its
antique structure provides a picturesque setting. Collier and McKeel filter their whiskey through sugar maple charcoal, yielding a rich, yet slightly sweet, smooth flavor.
While you're stopped in Nashville, pop over to Corsair, an artisan-style distillery started by two homebrewers with a change of heart. This brewpub is known for its widely-praised, unusual spirits such as the Ryemageddon-aged whiskey. This contemporary craft still experiments with alternative base grains like quinoa to set themselves apart from the top dogs (I'm looking at you, Jack). Kick it off with their captivating tour, where you'll learn how Corsair produces only a few cases from each small batch stilled in their traditional copper pots. Grace the tasting room for a flight and then wash it all down in the taproom with a beer and a bite.
Speaking of substance, what does one snack on to wash down the whiskey? Here's your briefing. For those subtly sweet, fragrant whiskeys, try delicate dishes like smoked salmon, broth-based soups, and creamy cheeses. For the medium-bodied barrels with grassy tones, fire it up. Smoked duck, oysters, or mussels pair beautifully with the lightly woody notes. For those full-bodied whiskeys aged in sherry casks, bold meaty flavors like grilled steak and roast venison are an ideal match for the spirit's intensity. For dessert, go for dark chocolate and aged cheddar, which offset the oaky flavor. Last, but
certainly not least, for those strong, dark, mossy spirits, go big or go home with sharp flavors like strong blue cheese and anchovy-based spreads.
Now that we've gotten our fill of food and drink, let's crank up the celebration. Many of the state's largest spirit gatherings—like the Nashville Whiskey Festival and the Tennessee Whiskey Festival—are slated for the fall. But if springtime in Tennessee is calling your name, check out the first annual Whiskey Warmer, which is scheduled for March. This lakeside tasting party will allow festival goers a sampling of over 30 whiskeys, bourbons and more. The event benefits The Westhaven Foundation, which helps to grow and develop the friendly community.
Well, we've reached the end of our tour. Please pick up your souvenirs by making your way to the bottom of the bottle.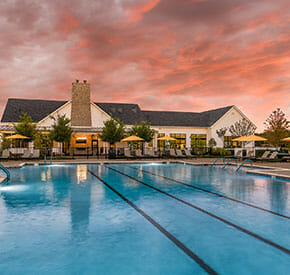 Durham Farms
Hendersonville, Tennessee
Durham Farms, located in Hendersonville just 18 miles from downtown Nashville offers a relaxed small-town Tennessee lifestyle where you feel connected to neighbors. It's a place where we emphasize authenticity and neighborhood for a true sense of place
Read More...
Jasper Highlands - Tennessee Gated Communities
Kimball, Tennessee
Welcome to Jasper Highlands, a unique residential mountain community, nestled along the bluffs of Jasper Mountain in Tennessee. This remarkable piece of residential real estate is positioned above the clouds with majestic views of Lake Nickajack and the Tennessee River Valley, with property taxes starting at $162.10 a year!.
Read More...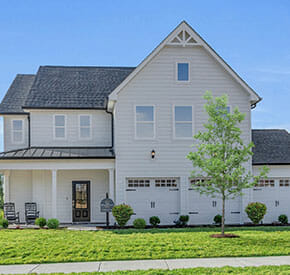 Goodall Homes - Chattanooga Area
Chattanooga, Tennessee
Welcome to Chattanooga! If you are looking for big city attractions and small town view, you have come to the right place. Chattanooga is tucked between mountains and the beautiful Tennessee river, which makes for breathtaking scenery to enjoy as you stroll down the Riverwalk. Or if you are more interested in some indoor entertainment, visit the Tennessee Aquarium or one of our many history museums. Either way, you will see why we chose Chattanooga as the newest destination for Goodall Homes.
Read More...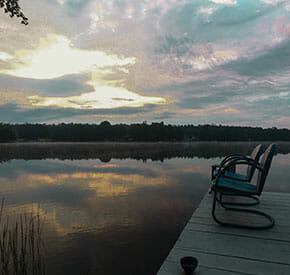 Lake Tansi Village Resort
Crossville, Tennessee
Lake Tansi Village is home to around 4,000 residents. Lake Tansi is the largest man-made lake on the beautiful Cumberland Plateau and residents enjoy fishing, swimming, waterskiing, plus the 18-hole championship golf course that is rated in the top 10 courses in Tennessee by Golf Advisor.
Read More...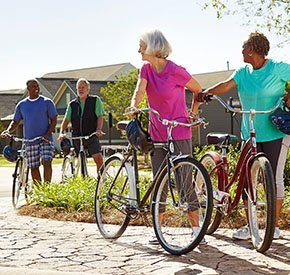 Southern Springs by Del Webb
Spring Hill, Tennessee
55+ Community Near Nashville TN is Southern Springs by Del Webb this Active Adult just South of Nashville is full of amenities and outdoor and indoor fun!
Read More...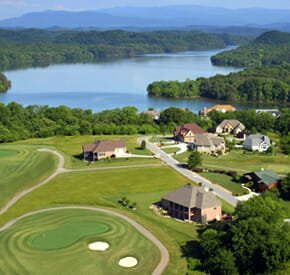 Tellico Village - Tennessee Retirement Communities
Loudon, Tennessee
Tellico Village is a lakeshore community in east Tennessee that offers a unique combination of natural beauty, mild four-season climate, outstanding recreational facilities and close proximity to Knoxville and the Smoky Mountains.
Read More...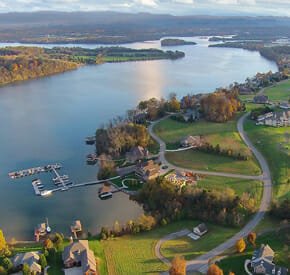 Rarity Bay
Vonore, Tennessee
Rarity Bay on Tellico Lake is an award-winning gated lakefront community that combines waterfront living with mountain views and amenities that include a country club, championship golf course, tennis and pickleball facilities, swimming pool, community docks, horseback riding, hiking trails, and more. Come be a part of it and make the majestic Smoky Mountains and serene, clear waters of Tellico Lake the backdrop for your vacation home, second residence or forever home.
Read More...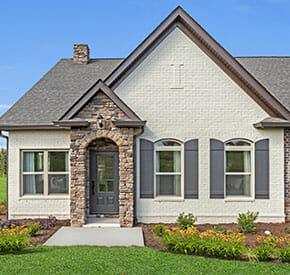 The Cottages at Brow Wood
Lookout Mountain, Tennessee
If you're looking for scenic mountain views with the convenience of city life, look no further than Lookout Mountain, GA right across the TN line where Goodall Homes is now building at The Cottages at Brow Wood. Just 20 minutes from Chattanooga, TN, this one-level living, maintenance-free community features four floor plans from our Courtyard Cottage Collection.
Read More...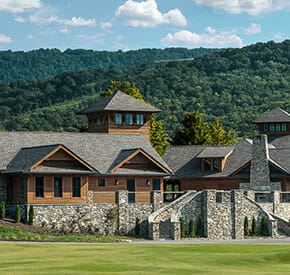 Black Creek Chattanooga
Chattanooga, Tennessee
At Black Creek, we are building a community that embraces all that has been forgotten about what defines a life well-lived. Imagine access to 1000s of acres of protected land just footsteps from your door while living just 10 minutes from downtown Chattanooga, where shopping, dining, entertainment as well as top hospitals are quickly within reach.
Read More...
WindRiver
Lenoir City, Tennessee
WindRiver is a stunning, lakefront and golf community located minutes outside Knoxville, Tennessee on Tellico Lake. Inside our gates, you will find world-class amenities surrounded by sparkling, fresh-water lakes...
Read More...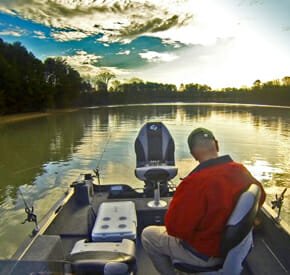 Retire Tennessee Program Communities - TN Gated Communities
Nashville, Tennessee
Tennessee's rolling hills and invigorating mountains invite you to tune up your bicycle, dust off your golf clubs and take a deep breath. The most active years of your life await. Their beautiful climate and stunning scenery set the perfect state for chasing your passions. So come on outside and stretch your legs. Tennessee's got plenty of room to roam.
Read More...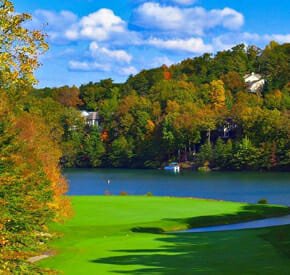 Fairfield Glade & Fairfield North - Tennessee Resort Communities
Fairfield Glade, Tennessee
If you are looking for spectacular mountain beauty...look no further than Fairfield Glade. This well appointed community is located high atop Tennessee's Cumberland Plateau at 2,000 feet elevation, which accounts for the near perfect seasonal changes with very comfortable summers and mild winters.
Read More...
Your Information Request for your selected properties