A Thank You Gift from Trilogy at The Vineyards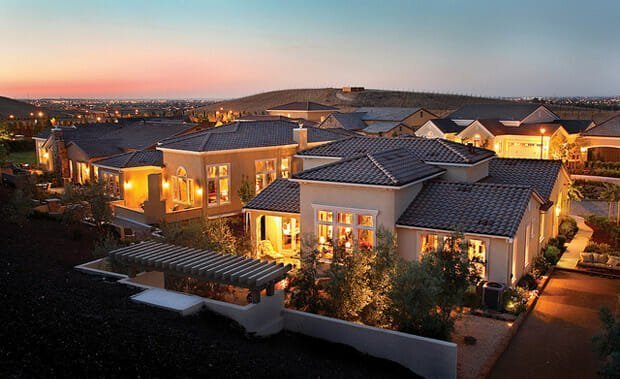 THANK YOU FOR ATTENDING TRILOGY® AT THE VINEYARDS' "THE GOOD LIFE SPEAKER SERIES!"
On behalf of the Trilogy® at The Vineyards team, we thank you for attending our Good Life Speaker Series on May 2nd. We hope you enjoyed meeting and listening to Jane Brody and James Jorgensen speak about ways to attain your health, wellness, and financial goals.
Trilogy at the Vineyards offers an outstanding lifestyle centered around exploration, freedom, wellness, and connection, and is designed for people who want to enrich their lives, nourish their souls, feel great, and have fun – just like you. As a token of our appreciation for your participating, we've created a package of gifts for you, that represents the Trilogy lifestyle:
• Social Activities: A wine tasting for 2 people at the Wente Vineyards
• Health & Well Being: $50 Certificate to the Sawa Spa
• Learn New Things: $30 gift card to Barnes & Noble
Please call 800.685.6494 to schedule a tour of our "last chance" model homes, or simply come visit the community to receive this fun package of appreciation.
Again, thank you so much for coming to our Speaker Series, we hope you enjoyed it!
Live The Good Life at Trilogy® at The Vineyards
Trilogy® at the Vineyards is a resort community in the middle of vineyards adjacent to Mount Diablo in Northern California, just an hour from San Francisco. The setting for your life's next adventure is literally a vineyard surrounded by olive groves and thousands of acres of natu
re preserve against a dramatic mountain backdrop. It goes without saying that the air is fresher here. But that only partially explains why you'll find yourself breathing easier. Here, you'll find a forward-thinking environment that spoils you, where all the indulgences you'd expect are completely unexpected. And it's easy for you to do what makes you the happiest, whatever that may be. You can sit back and enjoy. But most people here aren't sitting down at all. There's just too much to discover. Learn more!
Discover The Trilogy® Difference.
Over 1,500 people have made the move to Trilogy® in the last year alone. Why do people love Trilogy Active Lifestyle Communities so much? There are thousands of reasons, from the stunning Clubs and enriching amenities to innovations like Shea3D™ homes, to the vibrant people who live in each one of our locations. We invite you to explore all there is to life in a Trilogy by Shea Homes® community and see why we're different inside and out. Trilogy. Built to bring people together. Designed to stand apart.
Request More Information from: