Is a 50 Plus Community For You?
Here's our take. A 55+ community is an ideal option for active adults who want to surround themselves with like-minded people in a similar stage of life.
Here are a few of the perks:
• Most 55 plus communities include lawn and garden maintenance in monthly dues.
• All include luxury amenities, e.g.: pool, clubhouse, fitness center, golf course(s), restaurant and bar.
• Homeowners enjoy security and peace of mind.
• Residents have access to ample social opportunities.
• Modern homes are energy efficient and ensure maximum savings.
Where to Next
So, you're ready to explore your options. Start in the southeast, if you're so inclined. As you probably guessed, the south is an uber-popular 55 plus destination, so options are plentiful. First, you'll want to identify the climate and region that's right for you to help narrow your search.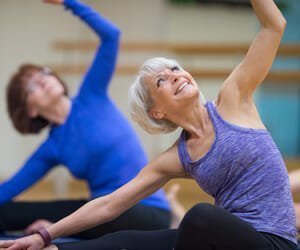 As we all know, retirees flock to the Sunshine State every year to escape chilly winters. And, to bask, permanently, in the sun. Subsequently, 55 plus communities are abundant in Florida. As a result of the high level of competition, amenities in most communities are exceedingly stellar, and consistently being upgraded.
Looking for somewhere a little less populated? Can't live without four distinct seasons? Then, explore the mountain and lake communities of North Carolina, Tennessee, South Carolina, and Georgia.
Or, head West! Arkansas, Arizona, Texas, and Nevada are all 55 plus havens for those seeking natural beauty, outdoor adventure, and golf and luxury options.
Venture Out!
Now, for the fun part. Scroll through the lists of community options in your preferred region. Then, sign up for a few discovery tours. After all, you can't know until you go!
Take a look at some of the country's best 55 plus Community living options below.