Captain Orris Browne House:
What Resort Living is All About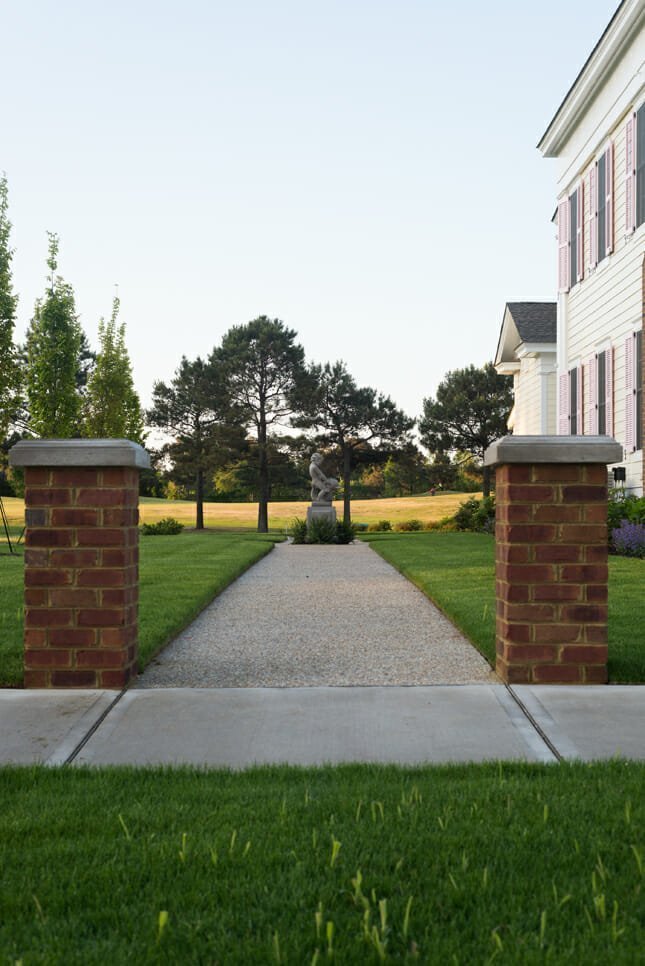 Built in the High-Style Greek Revival tradition, the Captain Orris Browne House pays homage to a Renaissance man whose farm once comprised most of the land that now forms Bay Creek. At just over 3,000 square feet, this stately home features a three-bay front porch showcasing Doric columns, as well as an enclosed double-gallery porch at the rear of the house, and a garage cleverly designed to resemble a carriage house or attached kitchen.
"I think that as builders, we sometimes get caught up in what it looks like from the street," says Jim Schneider of Schneider Custom Builders. "While that is very important, it's also very important that the homes that we build are ones that we can see ourselves living in. I see this as a very easy, very comfortable home to live in."
For Schneider, each project that his company takes on represents a unique venture. "I think that what sets us apart is a level of detail and communication that we have with our clients. I train my staff to be comfortable being uncomfortable. We are often, with every custom home we build, doing something we've never done before, always sourcing new materials or researching new methods to put something together." In the case of the Orris Browne House, this departure from the norm is embodied by the colors incorporated in every aspect of the home. "The color palette is very whimsical and beachy," Schneider says.
A major element of the Orris Browne House's appeal comes from its open floor plan. "While the first floor isn't one big room, it is open so that that you're not in any way compartmentalized. So the kitchen opens to the breakfast area, to the family room, to the foyer—you can essentially stand in the middle of the first floor and see everything," says Schneider. "It's really what resort living is all about."
Builder Quote:
Jim Schneider of Schneider Custom Builders
"The Orris Browne House is built on a large homesite on the first hole of the Palmer Signature golf course. This is a great house and is very liveable with nice proportion and scale–this is a perfect house for entertaining at Bay Creek as you will have lots of friends and family visit you."